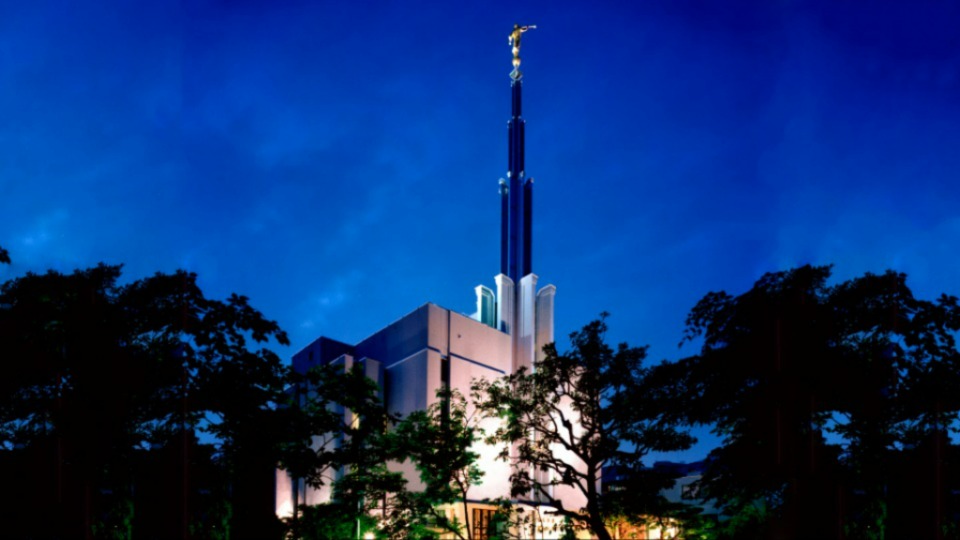 Information for The Tokyo Japan Temple Rededication
DATE, TIMES, LOCATIONS
The Tokyo Temple rededication will take place on Sunday, July 3, 2022.  The dedication will be broadcast to meetinghouses in the Tokyo temple district at 9:00 am, 12:00 noon, and 3:00 pm.  Please see your stake for the various times and locations.
Each session will have different speakers and different choirs. Members with a current recommend are welcome to attend any or all of these sessions at the location(s) of their choosing.
Each rededication session will last approximately 90 minutes. Members should be in their seats 30 minutes before the session begins.
Each participant should bring a clean, white handkerchief.
IN-PERSON ATTENDANCE
In-person attendance inside the temple itself will be by invitation only.
RECOMMEND REQUIRED
All members must show either a current temple recommend or a temple rededication recommend (for children ages 8-11) to enter a meetinghouse where the temple rededication will be broadcast.
PARKING AT THE TEMPLE ANNEX BUILDING
Parking at the temple annex building will be extremely limited and will be by reservation only. If you do not have a reservation, please plan to arrive via public transportation.
COVID-19 PROTOCOLS
COVID-19 protocols will be observed.
EXTERNAL LINKS
Please see tokyojapantemple.jp for additional details.